Water Main Repair
Water main break is responsible for risk to both the homes and businesses. Whether it is a home or rent out space for office, one faces the danger and hazard of flooding and water damage if one's building water main leaks or collapse. In such scenario, one needs to connect with a professional immediately so as to avoid any disasters.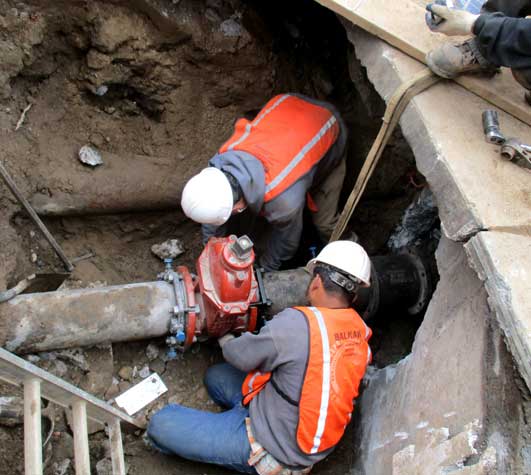 OUR PROFESSIONAL SERVICE
We at Drain Target, offer both emergency and non-emergency assistance for many services such as water main break, water line repair, water line replacement and water line services such as sum pit cleaning in Toronto. Our specialization is water line repair in Toronto.We have the team of skilled professionals who are having hands-on-experience and are highly trained with the water line replacement Toronto. They are available on call 24*7 to help you in any serious situation. We provide you great assistance by getting the leak contained and under control and sealing the leak as fast as possible.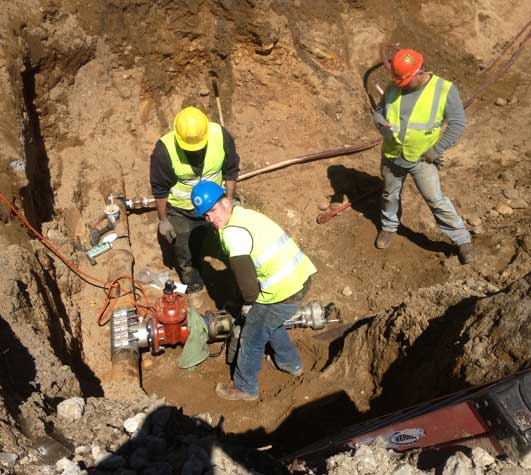 WATER LINE REPLACEMENT
Water main break is really common in North America and corrosion is the major reason behind this.Our clients have always been satisfied with our services and connecting with Drain Target offers you many benefits which include saving time, money and all the services are hassle-free. The breaking of water main causes many problems and often requires an extensive repair service which includes the excavation and replacement of the burst pipe. This causes a lot of interruption in your life. The team does a lot of efforts to take off the problematic pipe, remove it, and install a new one in its place so that everything is done in a proper manner. This often costs a lot and hence, we recommend maintaining your office plumbing system and home at regular intervals. We offer water main leak detection annually, water line services Toronto spotting minute problems before they turn into big issues.
Connect with us today to acquire the best ways to maintain your water main as well as the pipes throughout your building, or if you are looking to fix a broken water main.